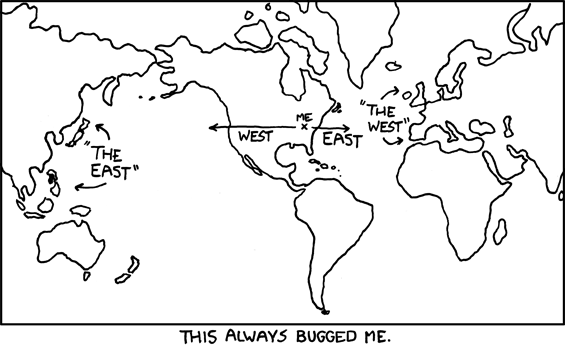 I'm headed out to Romania again today, this time back to Iași. I found it oddly appropriate that this comic was published today and I'm headed to a place that is straddling geographical and political, historical and present-day definitions of "East" and "West".
It's still not the Eastern-most part of Europe in which my company does business, but I can only think of 3 more European offices or factories further East than Iași.
I'll be back really late Friday night.