This story starts back in 2018 or 2019. We planned a road trip through France, meeting up with a pal stationed with the military in Belgium, and our travel agent (ahem, Sarah) had it all worked out. Then, you know what happened in early 2020. That put everything on hold. By the time we were ready to give this trip another shot, our Brussels buddy was long gone, back to the USA. So we redesigned the trip, but the concept was similar.
Full set of pics at: https://france-aug-2023.cliff.omg.lol/
This is Part 2 — time we spent based outside of Nîmes, bopping around the region at L'Isle-sur-la-Sorgue and Arles as well.
Arrival in Manduel
This place looks interesting: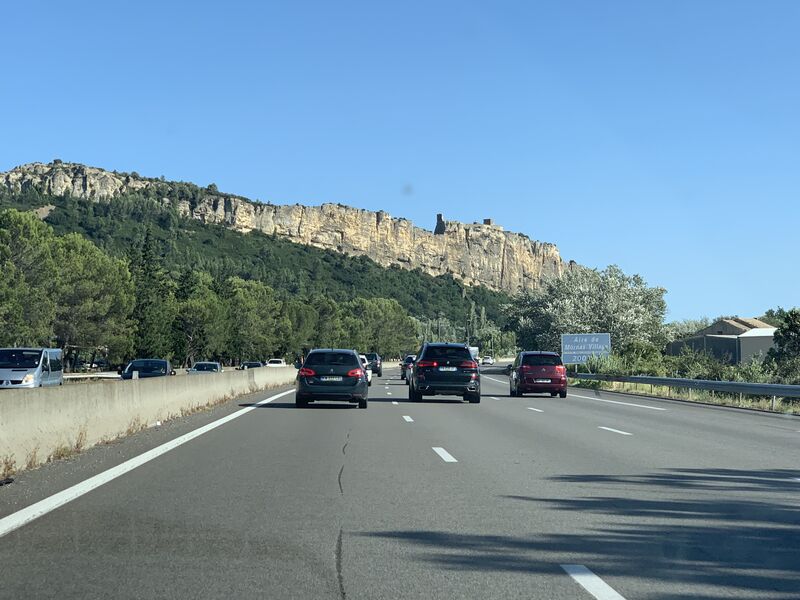 Might have to come back here and explore. "Aire de Mornas-Village" is on the road sign.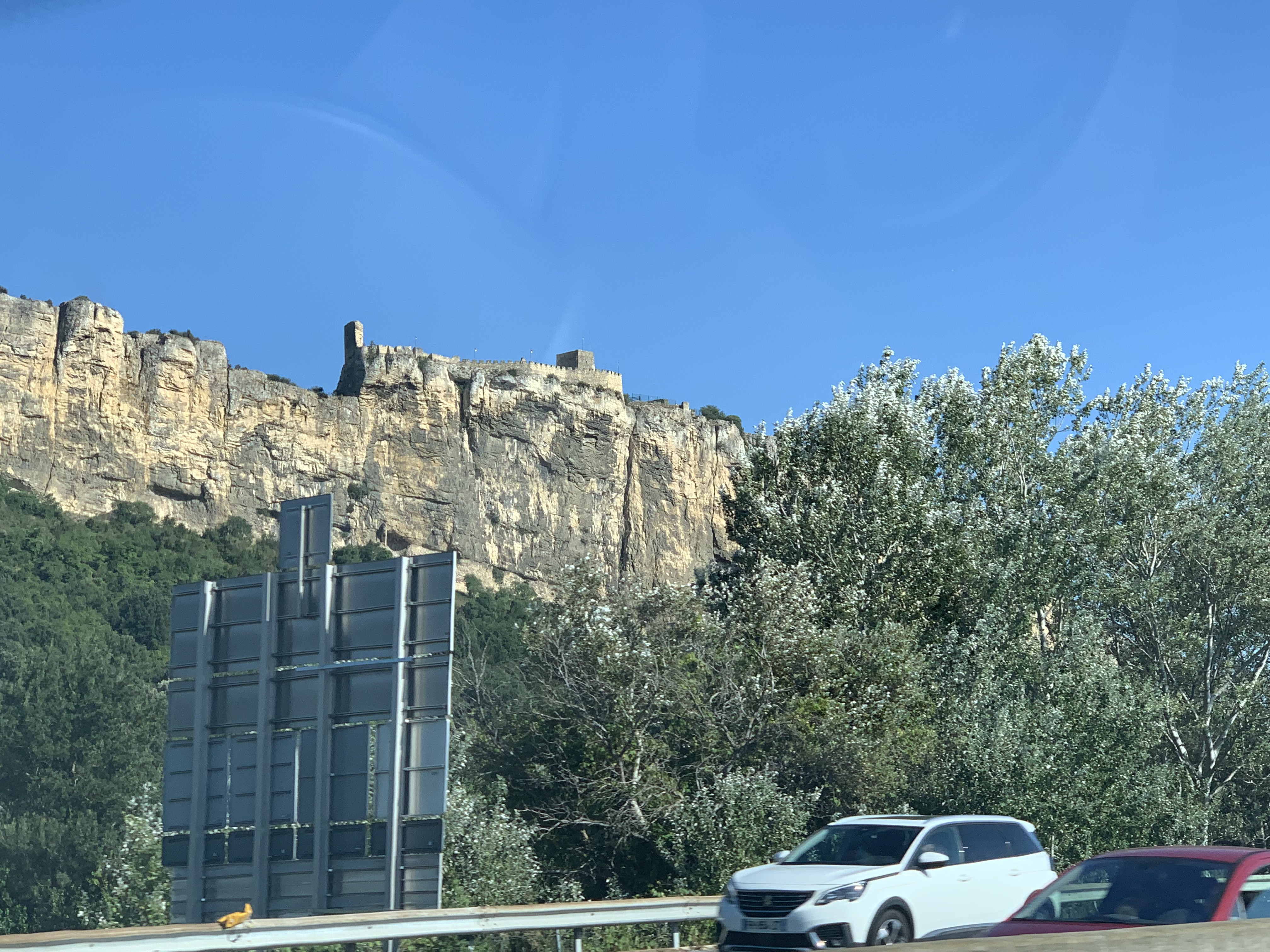 View upon arrival in (rather outside) Manduel: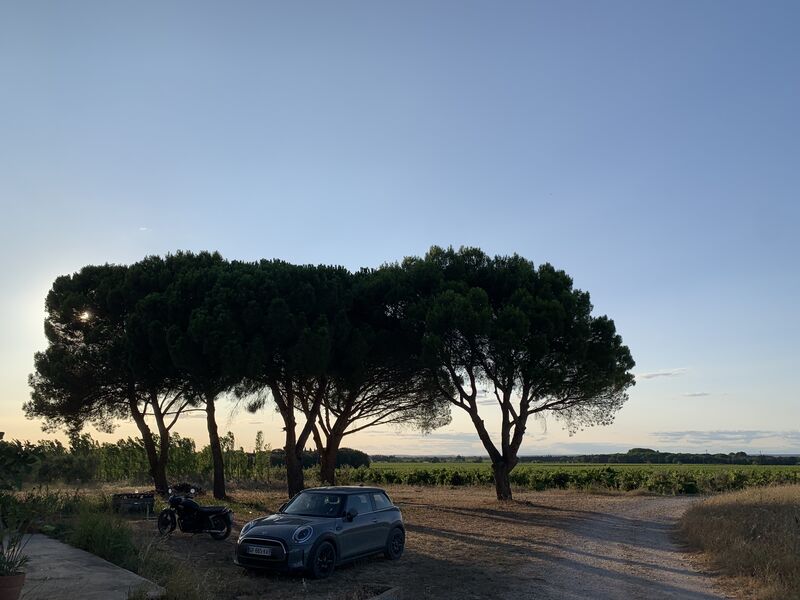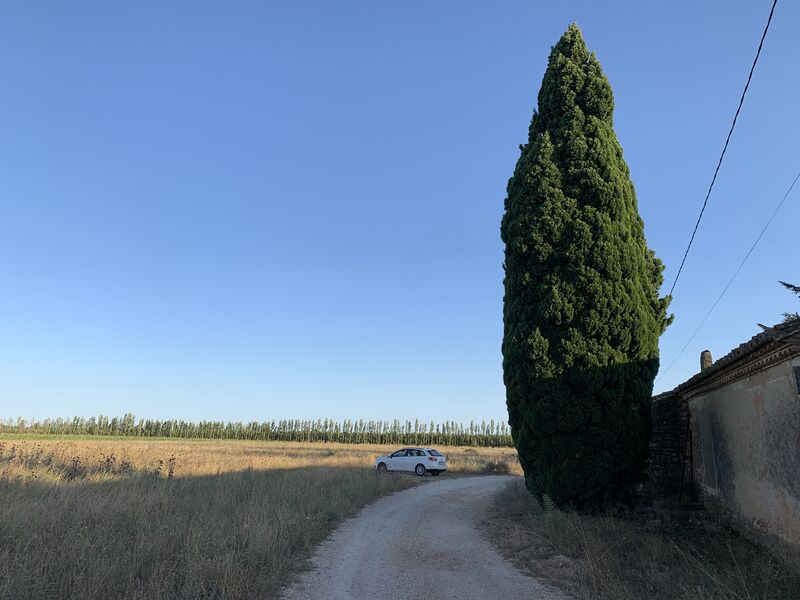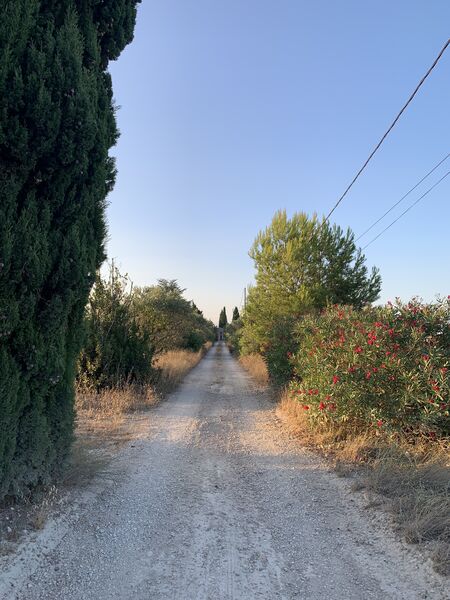 Breakfast was the same all three mornings: juice, bread, homemade jams, fresh local fruit (including very local figs).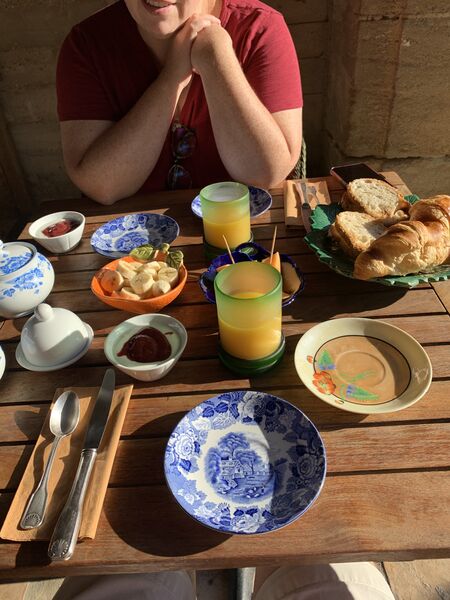 We stayed in the room behind the door on the right: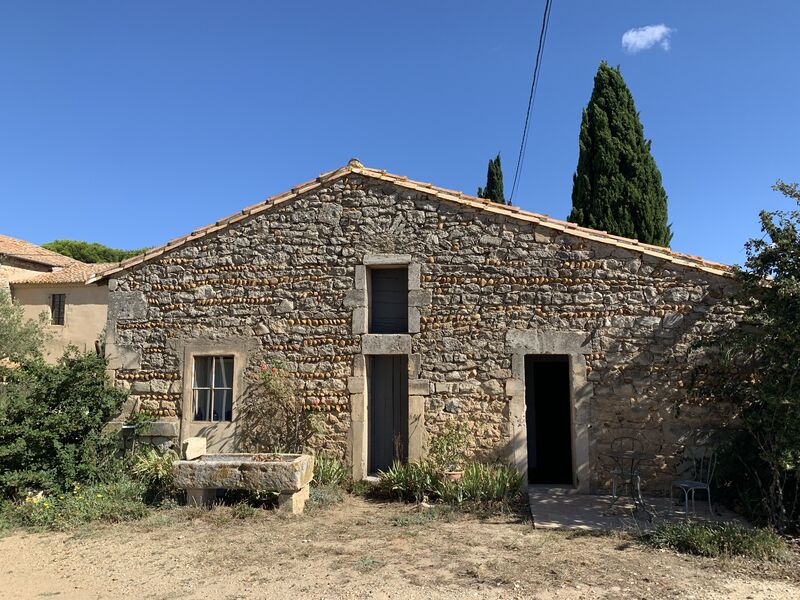 Arles and Nîmes
In Arles there is a necropolis going back to Roman times.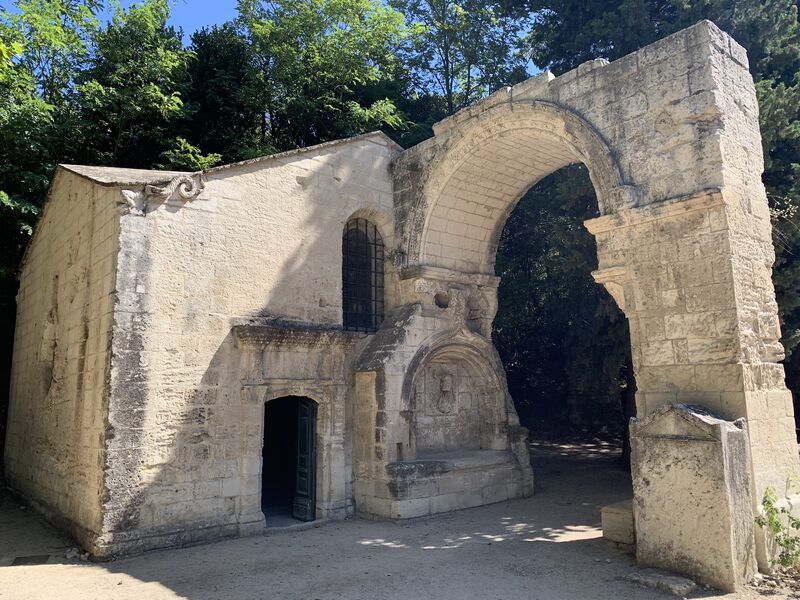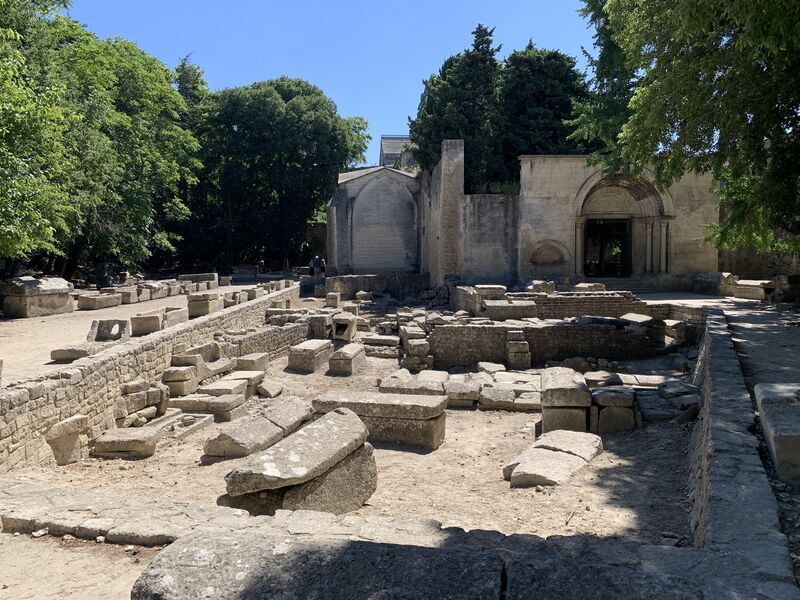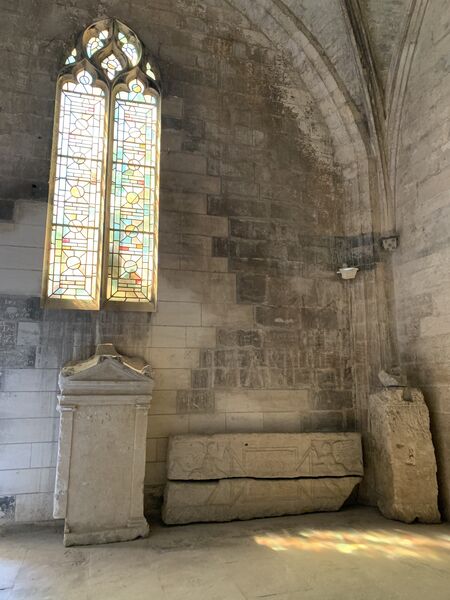 We visited a monastery there too.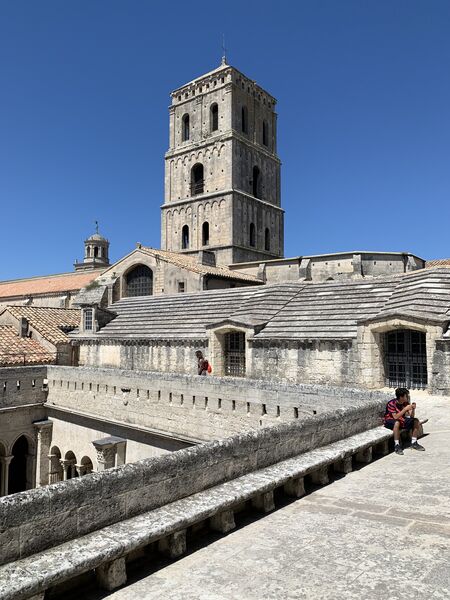 After it started to cool off, we visited Nîmes at dusk.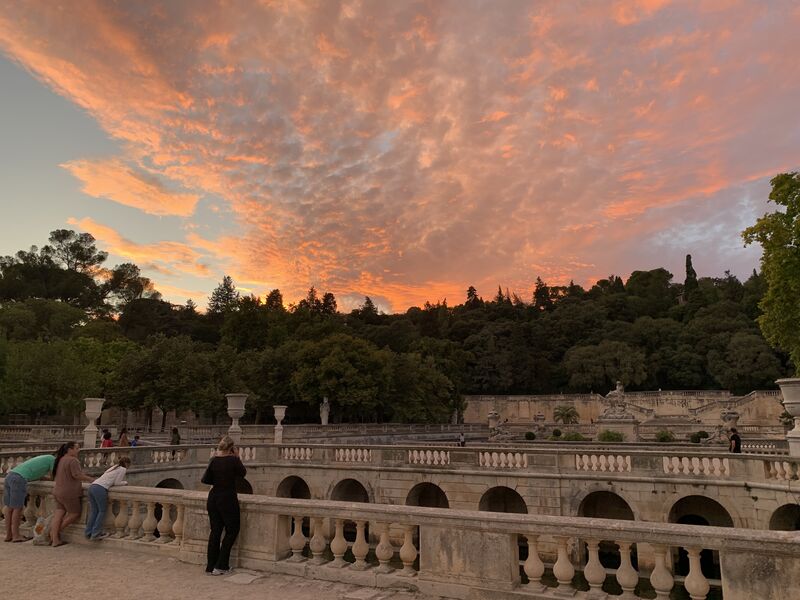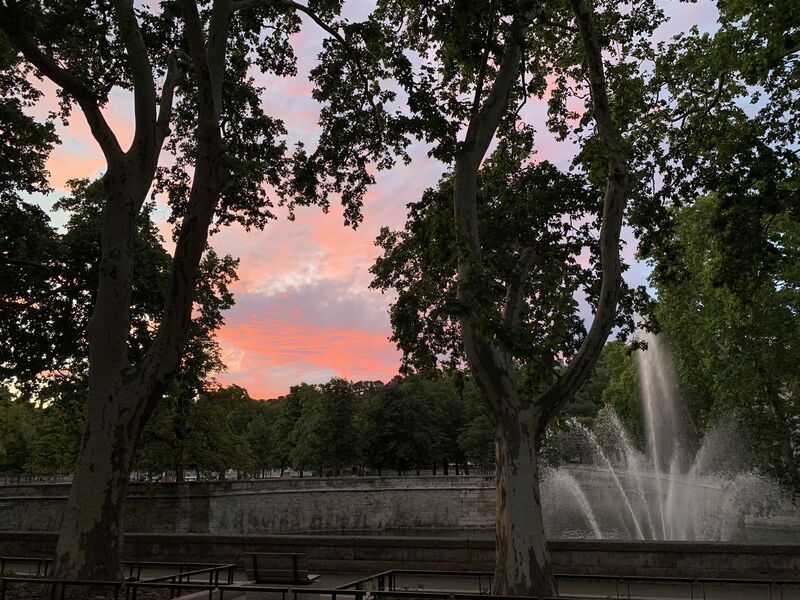 L'Isle-sur-la-Sorgue
We've been here a few times over the last 19 years. It's still charming as all get-out.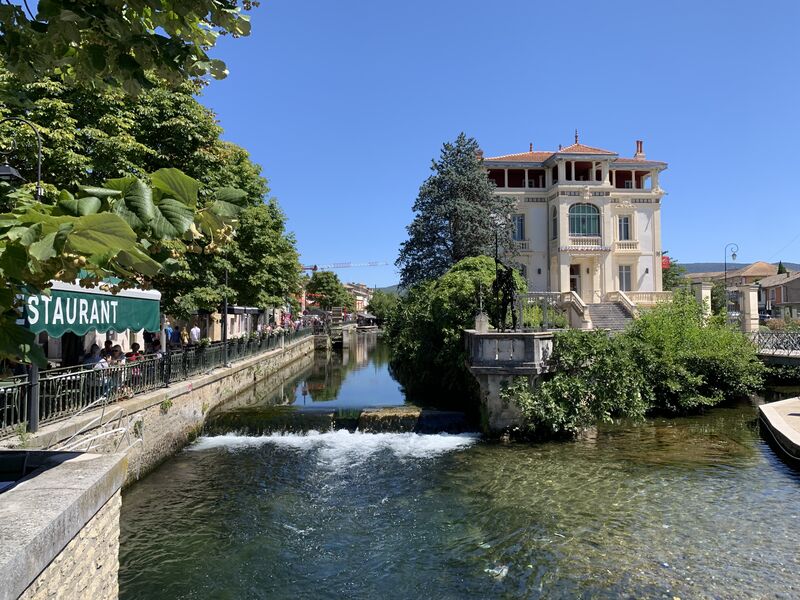 We stopped in for lunch at a restaurant, hoping for something cool, and we got it: a peach and burrata drizzled in basil-infused olive oil. Yum!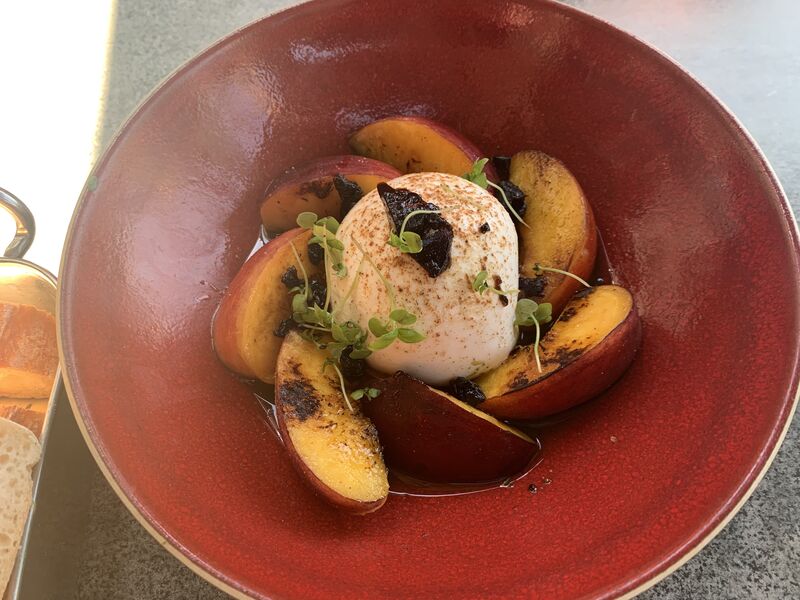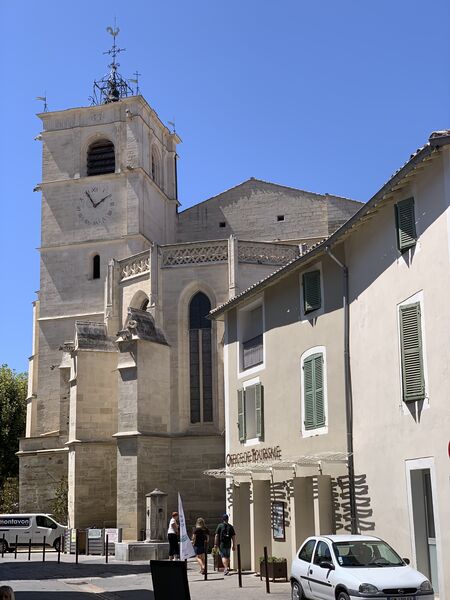 Despite the heat, there was a lot of life in the town.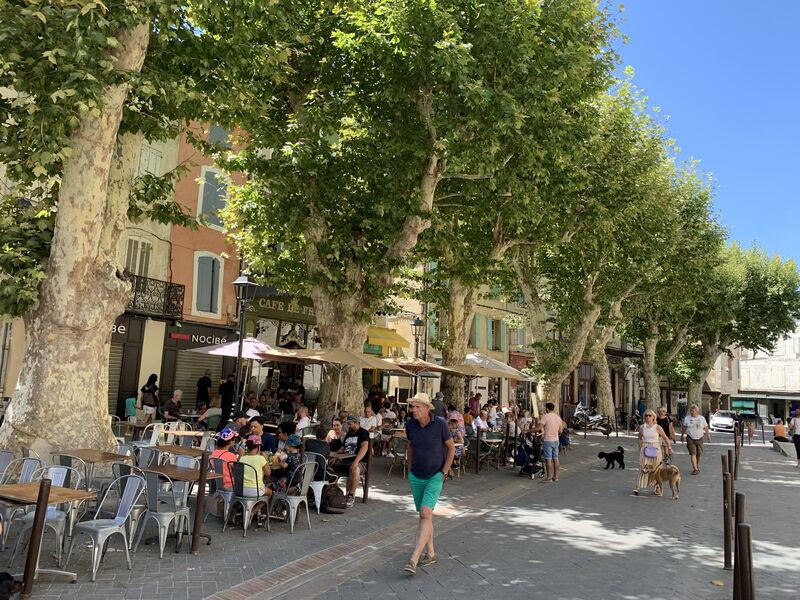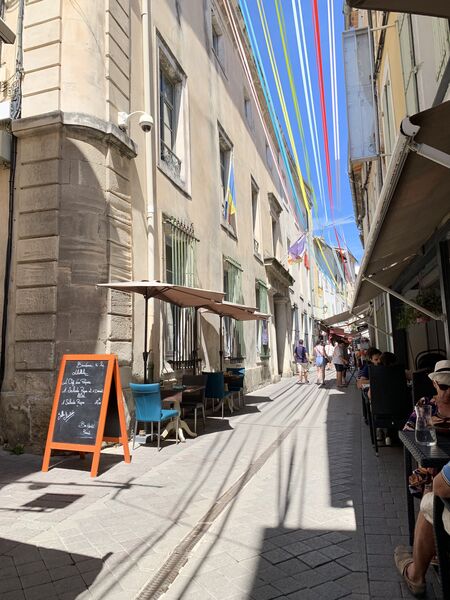 There was not a lot happening in Manduel; the only restaurant we were intersted in was full on Sunday evening and then closed until after we departed for Toulouse on the next leg of our journey. So we drove over to the closest supermarket and ate fruit and bread and cheese for dinner.