This story starts back in 2018 or 2019. We planned a road trip through France, meeting up with a pal stationed with the military in Belgium, and our travel agent (ahem, Sarah) had it all worked out. Then, you know what happened in early 2020. That put everything on hold. By the time we were ready to give this trip another shot, our Brussels buddy was long gone, back to the USA. So we redesigned the trip, but the concept was similar.
Full set of pics at: https://france-aug-2023.cliff.omg.lol/
This is Part 4 — Bordeaux.
After our long drive to Bordeaux, we needed a day to catch our breath. Unfortunately it was only a little cooler, temperature-wise than Toulouse. Being closer to the Atlantic coast, I'd hoped for more breeziness. Or something.
We had good public transit options: a rechargeable 10-trip ticket costs €14.50, and it can be shared by two people, and used on busses as well as trams and you can transfer from one to another and only get charged once per hour. We were staying in Pessac, a 30-minute walk from one end of the Ligne B tram line, or a 5 minute walk from a bus that would take us to that tram line. We made good use of that system.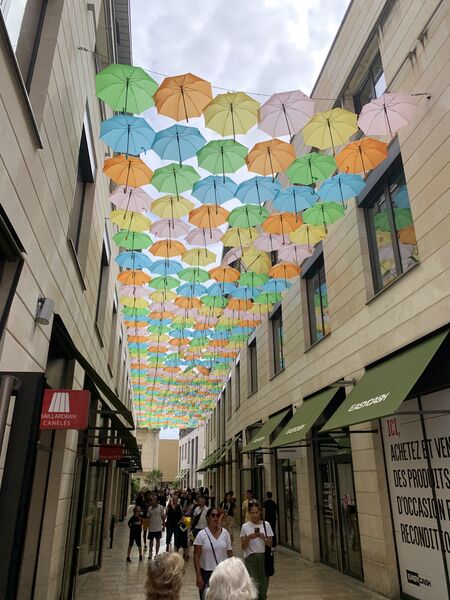 The waterfront area appears to be attempting a renaissance or something. Lots of wannabe nightlife or touristy eatery, but it was mostly closed down while we were there. August in France — they were probably on vacation.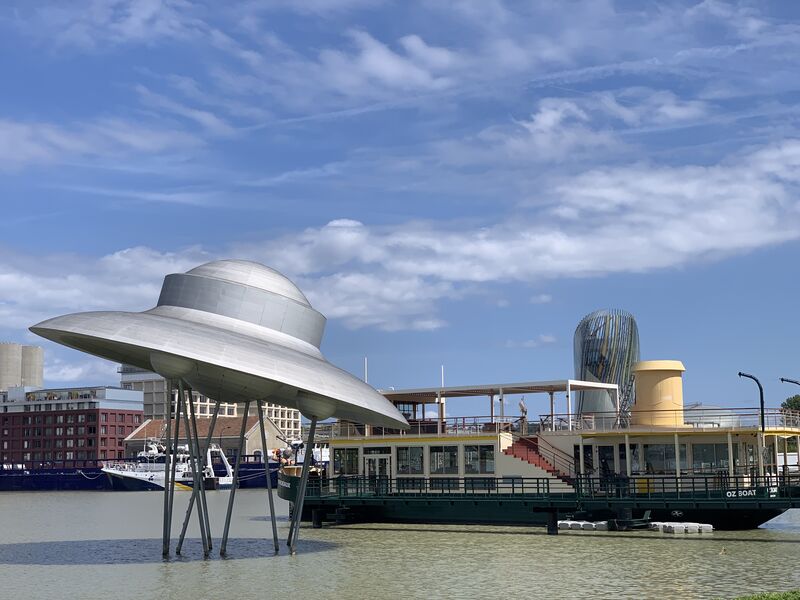 We spent a couple hours doing at tasting at the Cité du Vin. That was cool.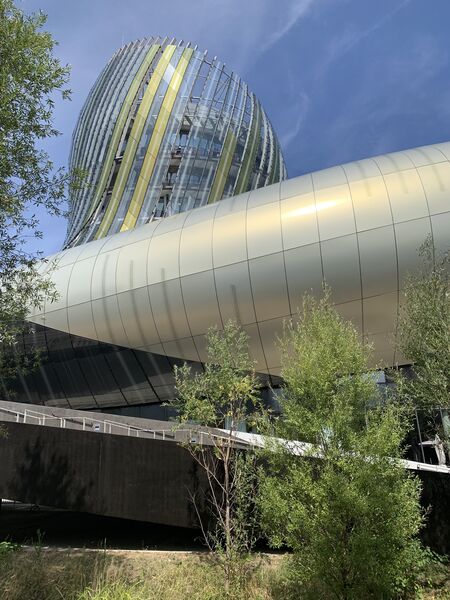 The BETASOM submarine pens were a real treat to beat the heat.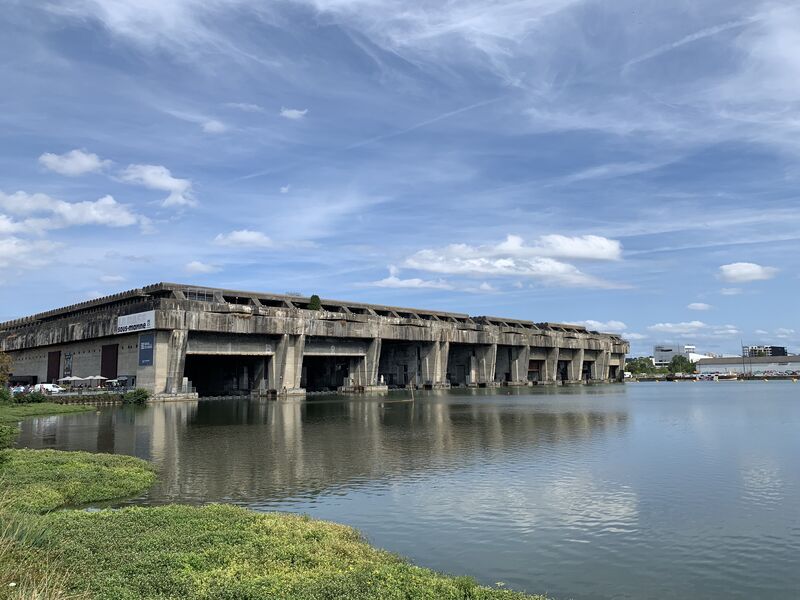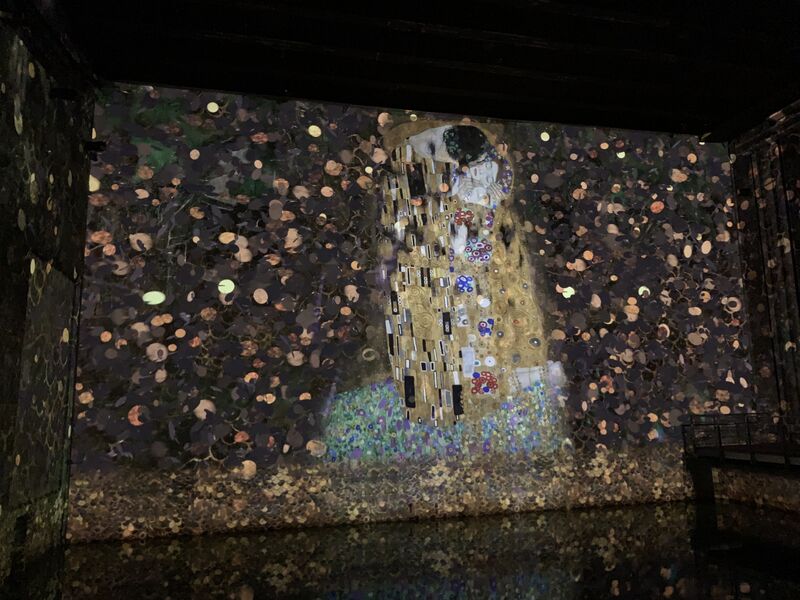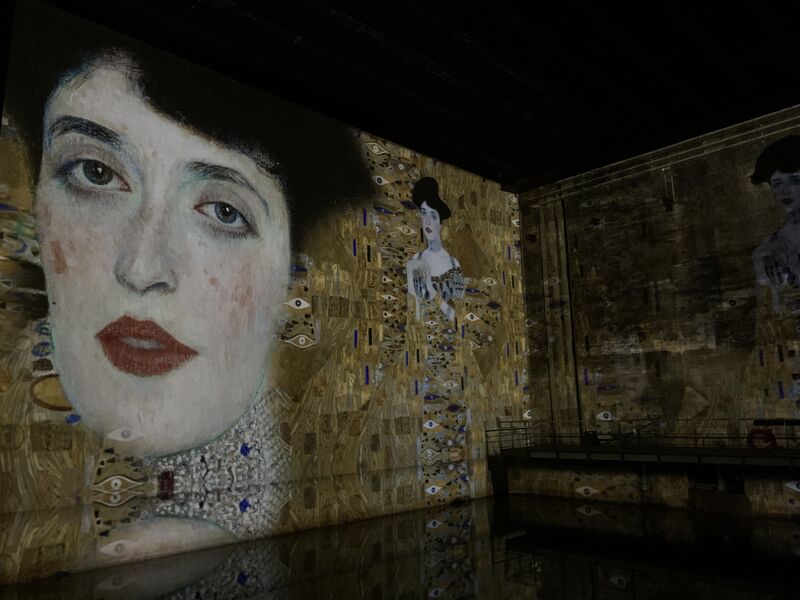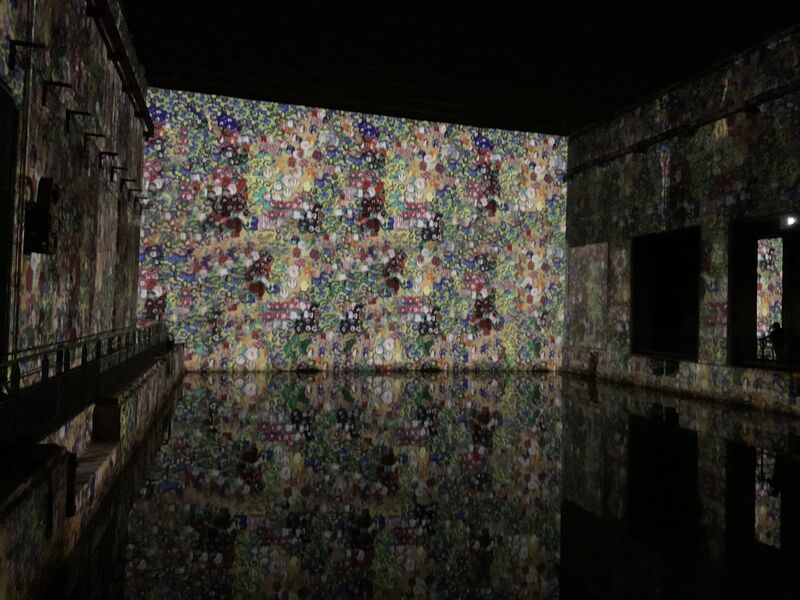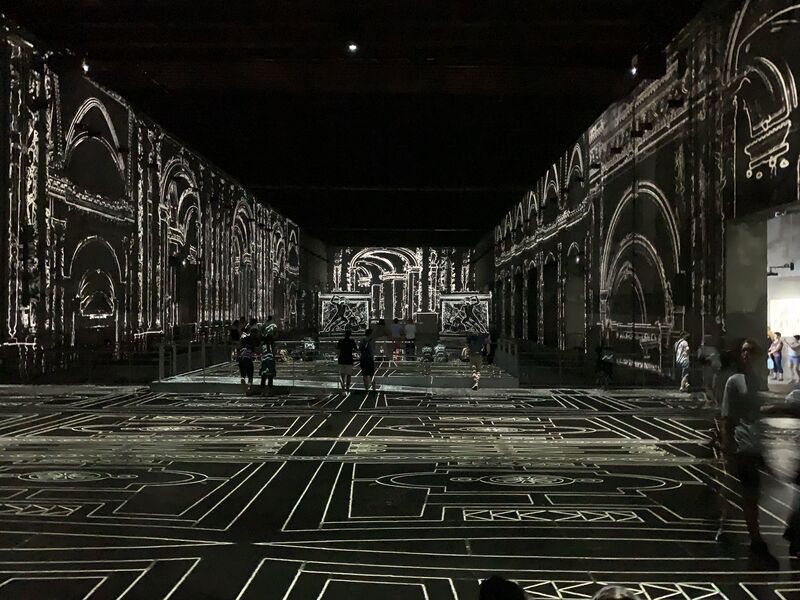 Sarah picked out a restaurant for us that had simple, but very tasty food to accompany their amazing selection of wines, available at the perfect temperature in 3 different sizes for self-service via a pre-paid chipcard.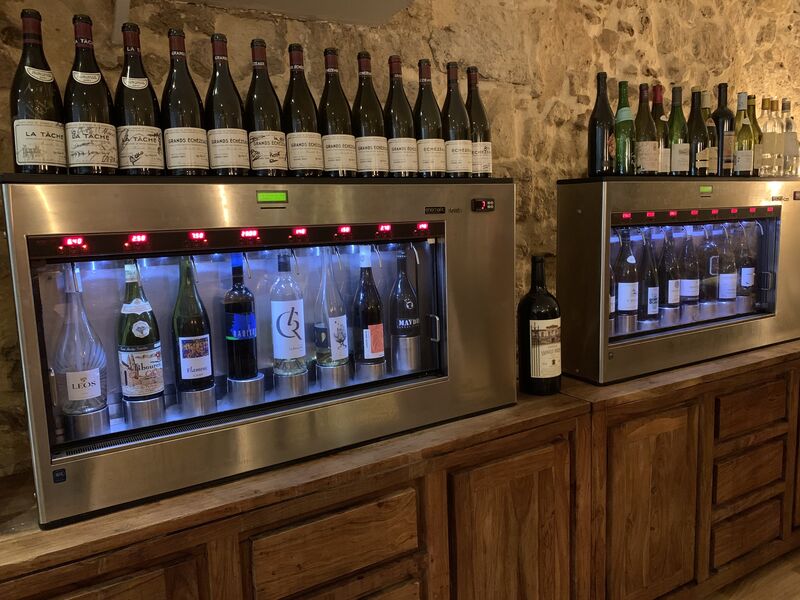 Groceries
We ate a ton of goat cheese and peaches and nectarines over the course of this trip. And of course butter. But we were expecting those. We were not expecting these: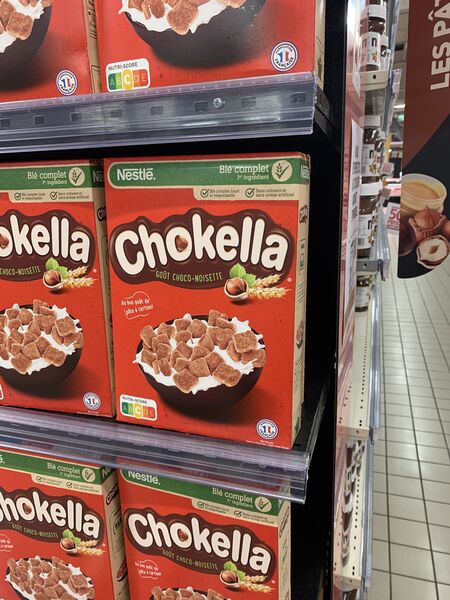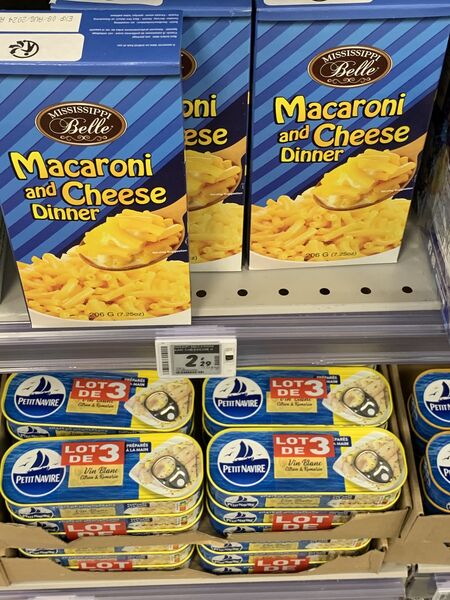 Our Ferienwohnung in Pessac
Frittenmobil
We were driving "back" away from Bordeaux towards Regensburg along toll-free backroads when I spotted this beautiful creature on a roundabout. Spoiler: the fries were delicious.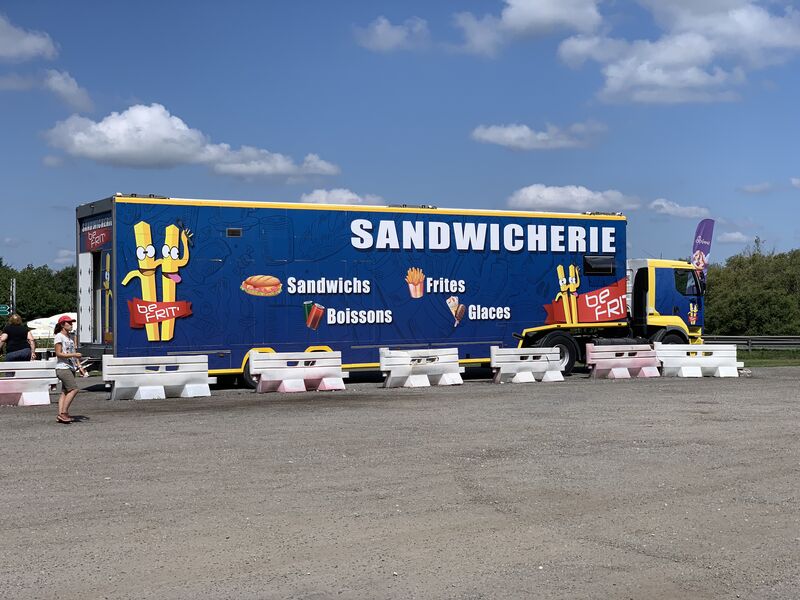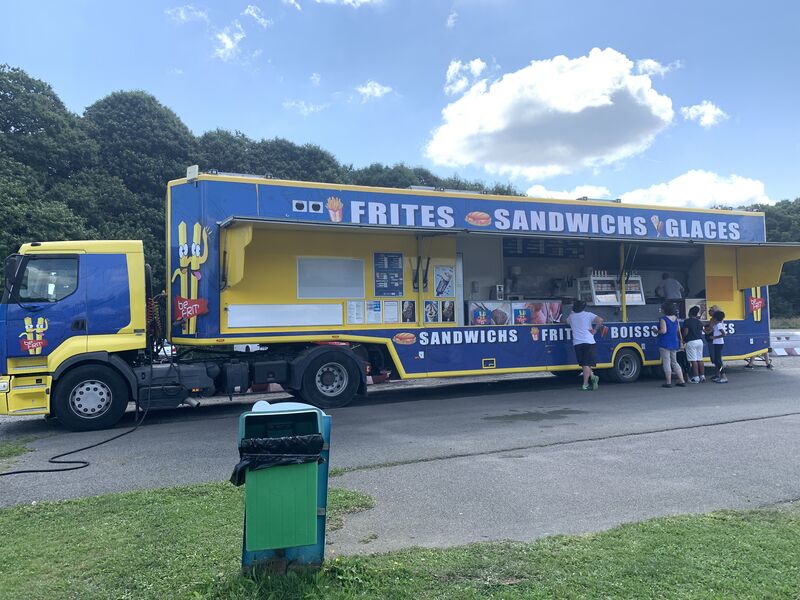 Épernay
It was as good a place as any to break up the drive from Bordeaux back to Regensburg. And why not stop in the Champagne region?